Description
Plant Based,
Physician-Formulated Blend
7 Plants + 2 Amino Acids + 2 Mushrooms
Red Ginseng Root
Traditional herb of Chinese medicine. Antioxidant properties support healthy inflammatory response, immune system balance and resistance to microbials.
Ashwagandha Root
Ayurvedic herb with properties that support modulation of cortisol levels to promote calming of stress and anxiety.
Organic Green Tea Leaf
Bioactive compounds with antioxidant properties that target damage-causing free radicals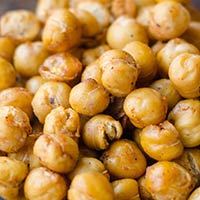 L - Carnosine
Amino acid with immune function support properties. Antioxidant properties help the body defend against aging by promoting response to free radicals.
Organic Astragalus Root
Traditional herb of Chinese medicine known for stress support properties. Promotes healthy immune function and heatlhy inflammatory response.
Blueberry Fruit
The "king of antioxidants" promotes a healthy counter response to oxidative stress.
Schisandra Berry
Adaptogenic herb with stress modulating properties for immune function support.
Sarsaparilla Root
Tropical "longevity herb" of the Americas, known for properties that support healthy inflammatory response and immune function.
Reishi Mushroom
Adaptogenic fungi with properties that help the body deal with stress and support healthy inflammatory response.
Shiitake Mushroom
Fungi of ancient medicine with properties that support immune function, promote response to unwelcome microbes and unhealthy cell formation.
Remember your last stressful meeting? You didn't let them see you sweat, but your brain was preparing for battle. Stress chemicals deployed as if a fight was coming. The chemicals went from potential helpers to destructive free radicals causing oxidative stress, distracting the immune system from legit threats. It's a typical day of unnecessary exhaustion for your immune system. That's why it needs daily proactive care.
Immune Wellness Support*
Inspired by the traditional medicines of Ancient Greece and Egypt, Ayurveda.
*These statements have not been evaluated by the Food and Drug Administration. This product is not intended to diagnose, treat, cure or prevent any disease. SUGGESTED USE: 3 caps daily. Do not exceed 5 caps in 24 hours.
USING THE RIGHT PARTS
The tomato leaf is from a tomato plant, but it's not the part you care about. The same concept applies to medicinal herbs: you want the right parts. You want the most bioactive parts that deliver the properties you care about, and those are what you'll find in our premium formulas.
OF THE RIGHT PLANTS
A team is stronger than its individual players, and players that bring out each other's strengths make an unbeatable team. That's the principle behind our physician-formulated blends. Each contains a powerful spectrum of plants, each with unique properties that together support the health of the body's systems.
IN THE RIGHT AMOUNTS
Sometimes movies feature a famous actor that's barely in the story… only a cameo role. The same happens when formulas highlight an herb you want, but it's there only in a small amount. None of our herbs have a small role. Each of our formulas is crafted with ideal levels of each herb to deliver optimal and balanced performance.